Back to overview
How to build a successful vertical SaaS business for SMEs
While the trend of vertical SME SaaS is on the rise, establishing a successful business in this domain is no easy task. It takes time, plenty of perseverance, money and scalable processes. Filip Van Innis, partner at Fortino Capital shares his insights on what drives success in vertical SaaS businesses.
From hairdressers to plumbers, from contractors to restaurants, small non-digital businesses like these are increasingly turning to specialized software tailored to their operations, challenges and needs: vertical SME SaaS. Many entrepreneurs are gearing towards disrupting underdigitalized verticals. We try to give our mere perspectives on how successful vertical SaaS business thrive in a venture capital context.
Choose a BIG niche market
By focusing on a vertical market, you're limiting your market potential as a company. Particularly in VC-backed companies, the size of the TAM (Total Addressable Market) is very important. However, this turns out to be substantially larger than one would expect in a lot of vertical markets. "Salonkee, for instance, targets salons such as beauty salons, hairdressers and spas. "However, their potential market is not small. After all, Western Europe has 800,000 salons. Most don't yet have software that allows them to manage their business more efficiently and to grow it," says Filip Van Innis.
SIDES in Germany, initially focused on digitising processes in larger restaurant chains, as bigger contracts could be closed, soon realised that the bulk of individual restaurants were also a huge opportunity they couldn't pass up.
"Small markets can also be attractive for building a great vertical SaaS company, but typically it makes them less suitable for VC capital," says Filip. "That said, in recent years, some great companies have demonstrated that in a niche market, initially perceived as small, you can increase the TAM hugely by broadening your product offering once you've achieved a huge reach with customers. Market shares in excess of 50% are not an exception."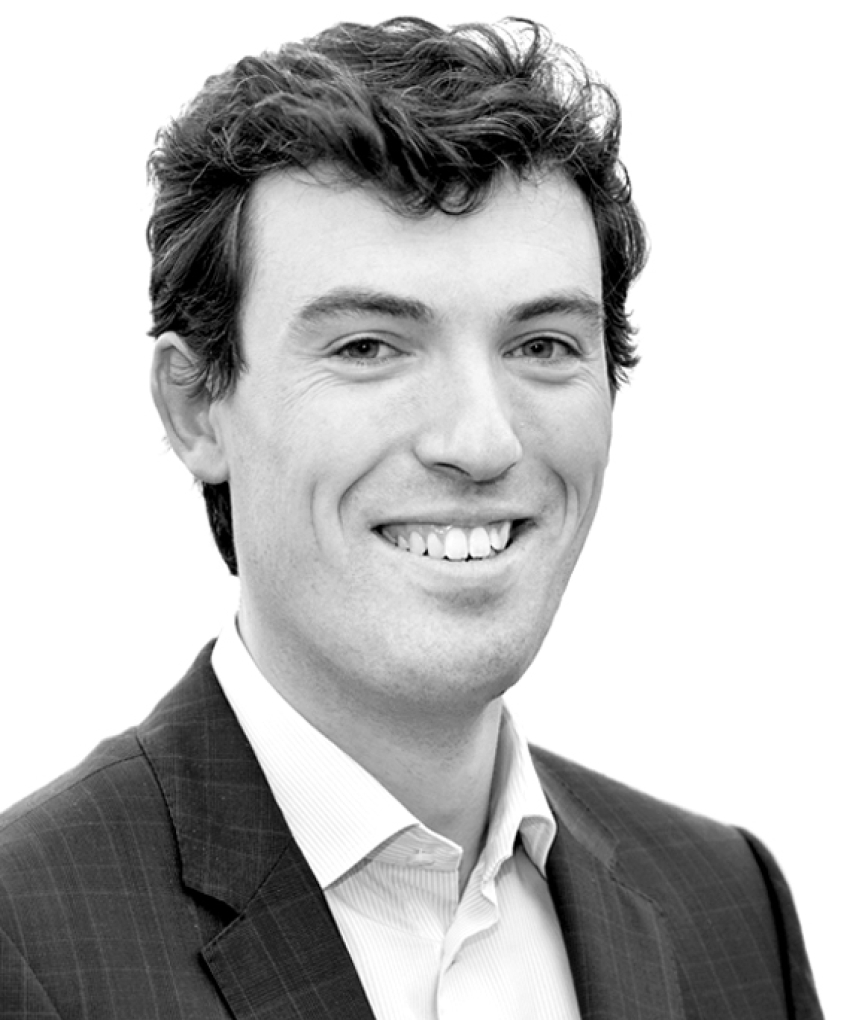 Know your customer's peculiarities
How do you convince the target group? A construction contractor doesn't want to implement software. A contractor wants to build houses or help customers. This means the software has to be really good, the user experience top-notch and the implementation hassle-free. You can only achieve this if you know your target sector and its workflow inside out, speak intensively to customers, build on their needs and conduct frequent tests. In-depth understanding and industry knowledge are invaluable. Many successful vertical SaaS businesses literally come from the sector itself, Filip points out: "You get a lot of credit if you come from the sector itself, like the founders of Vertuoza. Antoni Di Filippo used to run a construction company himself. He had a digital solution built for internal purposes. It was so good that fellow contractors were interested in using it too. Vertuoza has grown from there."
It's often simple things in your approach towards your target sector that make the difference. In case of contractors, it's typically better to contact and work with them during the weekend or in the evening rather than during their already crammed working week. Also in terms of outreach, it's better to approach them via Facebook as very few of them are on LinkedIn.
A delighted customer is a sticky customer
Filip sees the potential especially when he hears someone from the target group talking super-enthusiastically about the software and its implementation. "I spoke to my hairdresser when she started using Salonkee. Previously, she'd mostly had problems with software packages. But now she was super enthusiastic about Salonkee's implementation and customer service. That was a sign to me that it was a good fit. Notably as Salonkee was winning over competition, not just a greenfield opportunity."
This enthusiasm is indispensable for achieving growth acceleration. "Professional groups have Facebook pages where they give each other tips. Delighted customers will definitively recommend your software there. So, some virality will help to accelerate once you get beyond the first good coverage in a region."
Benefits should 10x costs
What triggers potential customers most? Efficiency gains. Less administration and more growth and profit. Proof based on key metrics that your vertical SaaS solution delivers. The standard Filip uses? "Let customers earn ten times what you cost them. Salonkee achieves substantial growth for its customers in the first year. The number of no-shows drops fundamentally, new appointments are made more easily, costs are reduced, and the administration is largely taken out of their hands."
Be extremely ambitious
The more ambitious the founders, the greater the success. Local vertical SaaS businesses that are happy just to cover their developments and wages will lose out to those determined to make the whole of Europe their customer. "It takes years to be successful. Only those who dare to set big targets and work hard day after day to meet them will make it," Filip explains. The first years are very hard. Perseverance is the only way to gain a foothold in your market. "The first thousand customers demand far more effort than the next thousand."
Boots on the ground
Founders are not alone in doing this evangelical work. Successful vertical SaaS businesses have an ambitious team. And often with (sales) boots on the ground in all countries/regions which can seem paradoxical selling digital products. Cold-calling and door-to-door prospecting are the best ways to turn non-digital companies into customers. Draw up an execution playbook with scalable, detailed processes. Train your employees. Organise weekly sales meetings and permanent evaluations.
And… stick to the plan. "New employees tend to change plans and processes," warns Filip. "They believe they can make improvements. But the problem is that this causes the processes to constantly change. And that's fatal. Once you've established a working process and narrative that works, you cannot deviate from it. Every newcomer has to be trained in this process, and those who don't follow the procedures or don't meet the targets should be let go." This is why Filip recommends 30 per cent over-recruitment in sales with a focus on 'hire for attitude'. This leaves room to retain only the best.
Filip: "I know founders who listen to, and analyse, all recorded (digital) sales conversations during the weekends, often using AI-driven tools to speed up the process. Based on this, they spend the next working week tweaking their weekly internal training where improvement is needed."
"For vertical B2B SME SaaS in particular, there are three crucial success factors: being good at fundraising, being good at hiring people and being good at selling to prospects. Hence you need to be 3 times good at selling (your vision, your company, your product)." Filip Van Innis, Partner at Fortino Capital
Upsell with profitable activities
The most successful global vertical SaaS businesses often earn more over time from commissions on services they integrate than from recurring revenue on their software. US-based Toast, for example, evolved into a multi-product platform that derives 82% of its revenue from financial services.
"When you've built relationships with customers and manage critical points in their workflow, embedding other products/services is the way to exponential growth. Why couldn't Salonkee support beauty product representatives? The same applies to suppliers of hairdressing and wellness materials, financial service providers, organisers of trade fairs, etc."
Doctolib in France is also expanding its services to medical service providers. Several providers in the hotel sector are increasingly automating processes within hotels. Construction software could link electricians and roofers to contractors. Hairdressers could generate leads for beauty salons.
Be good at fundraising, recruiting and sales
In entrepreneurship in general, but in vertical B2B SME SaaS in particular if you want to grow big, there are three crucial success factors. Being good at fundraising, being good at hiring salespeople (boots on the ground) and being good at selling. In itself, this comes down to being good at selling in three ways: 
selling your vision and project to investors,
selling your ambition to future employees,
ensuring your constantly growing sales team sells your product.