Back to overview
BizzMine strengthens position in Benelux through acquisition of Dutch industry partner Inception
Kortrijk and Eindhoven, October 27, 2023 - BizzMine, backed by Fortino Capital, today announces the acquisition of Inception, a Dutch company that produces software for quality management. With this acquisition, the BizzMine Group strengthens its leading position in the Benelux QHSE market.
International growth
Following the recent acquisitions this year of VARIO (Belgium) and Sercle Software (UK), this acquisition in the Netherlands is another step in BizzMine's international growth story. BizzMine is growing into a group with more than 90 professional employees - 34 of them in the Netherlands - who will serve more than 1,000 customers. The two brothers Fred and Ron van Pol have built a very strong market share in the Netherlands with Inception since 2000 in sectors such as Food, Healthcare, Government, Industry, Transport and Logistics. Together with their experienced team, they will continue to serve the customers and provide continuity.
Strong together
Since Fortino Capital's investment in BizzMine more than a year ago, the team has experienced positive momentum through this partnership. Growth has accelerated through international expansion, the team has quadrupled in size, and great progress is being made in sales, marketing, HR, etc. Fortino's experience and expertise will continue to be leveraged to strengthen BizzMine's business in Europe and to grow the team even further.
High demand for QSHE software
In times of uncertainty, demand for QHSE (Quality Health Safety Environment) software is high. Efficient complaint handling, quality control, workplace safety and prevention, correct compliance with strict regulations or obtaining ISO certificates, ... these are just some of the applications that BizzMine brings to the market. Customers use the BizzMine solution in more than 45 countries.
Fred and Ron van Pol, Founders of Inception: "Over the last 20 years we have combined our knowledge and experience to develop a distinctive QSHE solution for our customers. The commitment and knowledge of our employees have contributed to Inception being a leading provider in the Netherlands today. In this sense, we are very similar to BizzMine, and it seems a logical decision to join forces with them so that we can support our customers in their further developments. We will remain active within the group and help shape the future."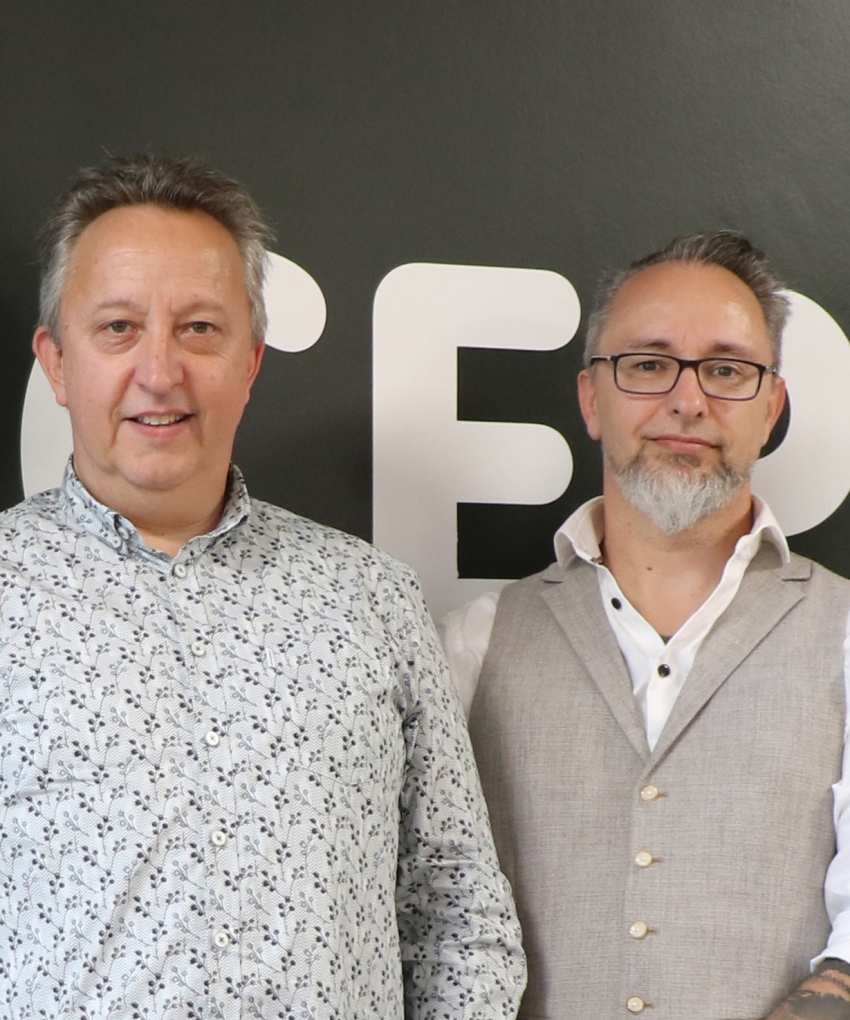 Peter De Brabandere, Founder of BizzMine: "Inception has been known to us for years as a quality provider with a strong presence in the Netherlands. We are therefore very much looking forward to working with the experienced team at Inception and joining forces to achieve further growth. This is another important milestone in our ambition to become a major player in the QHSE market in Europe and across a wide range of industries."
Steven De Troyer, Partner at Fortino Capital: "We are impressed with BizzMine's growth trajectory and strongly believe in the strategic combination with Inception. Since we joined, both the team and revenue have more than doubled. As a result, we have now built a strong position in the Benelux and are ambitious to enter the rest of Europe."
About Inception
With their expertise in quality and safety, the two brothers Fred and Ron van Pol of Inception saw an opportunity in 2000 to help companies digitize their QHSE processes. Today, more than 200 companies in numerous industries can optimize their business processes with Inception software. Customers such as DPD, Dela, Viggo, Royal Swinckels Family Brewers, Bergman Clinics, De Zorggroep, Action experience the benefits of their digital system for managing quality, safety, and environment on a daily basis. More information on www.inception.nl
About BizzMine
Founded in 1995 as Vivaldi Software, BizzMine develops Cloud- and Web-based software for quality management and workflow. The platform helps customers better track complaints, incidents, risks, documentation, audits, calibrations, improvement actions, training and more. BizzMine has a global presence through a diversified customer base in local offices in Europe, the US, the UK, and Asia. H.Essers, Oatly, Carbogen Amcis and Kloeckner, among others, use BizzMine software. Learn more at www.bizzmine.com
About Fortino Capital
Fortino Capital is an investment company focused on B2B software and ICT. Their goal is to help ambitious management teams realize their growth plans. They invest in young companies (venture capital) and established companies (growth capital) where growth is an essential part of the strategy. Fortino has offices in Belgium, the Netherlands and Germany and invests across Europe. Fortino's previous investments include People Intouch, VanRoey ICT, Odin Group, Teamleader, Efficy CRM, SigmaConso, Cenosco, MobileXpense, iObeya, etc.
Related portfolio companies