Back to overview
VaultSpeed secures $15,9 million in Series A funding to accelerate growth of its automated data transformation platform
16 november 2023 - Leuven, Belgium - VaultSpeed, the automated data transformation company, announces that it has secured $15,9 million (€ 15,1 million) in Series A funding. This funding round is led by Octopus Ventures, one of the largest and most active venture capital investors in the UK and Europe, with additional participation from the current lead investor Fortino Capital, PMV, and BNP Paribas Fortis Private Equity. Following two consecutive years of triple-digit revenue growth, VaultSpeed intends to use the proceeds to further expand its strong international presence and platform automation capabilities.  
As more and more enterprise companies move their data to the cloud for faster analytics and data-driven decision-making, data teams are faced with the problem that without automation, it becomes nearly impossible to transform and integrate multi-source data on time, without compromising on quality or quantity. According to market research by Gartner, Worldwide Public Cloud End-User Spending will grow 17.5% to $725 billion by next year. Spending on cloud infrastructure represents the fastest growing market segment. 
Launched in Belgium four years ago with seed investment from the Cronos Group and Fortino Capital, VaultSpeed has redesigned data transformation. It not only handles data complexity through transformation but also consolidates the data into a comprehensive target data model, allowing data engineers to customize it according to their requirements in a matter of days and weeks as compared to traditional methods.
VaultSpeed is already offering its automation solutions to global enterprises, particularly in finance, healthcare, and utilities sectors. The company has established strategic partnerships with Snowflake, Microsoft, and Databricks, and has developed a network of over 30 service partners to serve clients on a global scale.
"All data teams are looking at increasing productivity and agility. We automate every step of their cloud data warehouse or lakehouse. From setup to maintenance and beyond," said Piet De Windt, CEO and co-founder of VaultSpeed. "We're excited to team up with Octopus Ventures, they resonated with our ambition from the start to revolutionize the cloud data market. With this funding we aim to triple our revenue by 2025." 
Paul Davidson, Partner from Octopus Ventures: "Data warehouse automation is rapidly replacing conventional approaches to data warehouse creation which are becoming ineffective and obsolete. VaultSpeed have developed a no-code automation platform that we consider to be a best-in-class solution to address modern data engineering challenges, which often requires an ability to execute business intelligence or analytics projects in a matter of hours rather than months. We are delighted to partner with Piet and Dirk who have executed well on their vision for their solution to date and are confident that we can help them accelerate their ambitious international expansion plans."
 
Marcel van der Heijden, Partner at Fortino Capital: "We're delighted to continue to support Piet De Windt and Dirk Vermeiren and their team on their mission to push the boundaries of automation. The company has navigated well throughout the pandemic and post-pandemic period and has seen continued traction because they do fundamentally change the productivity of data teams. A must in the current AI era."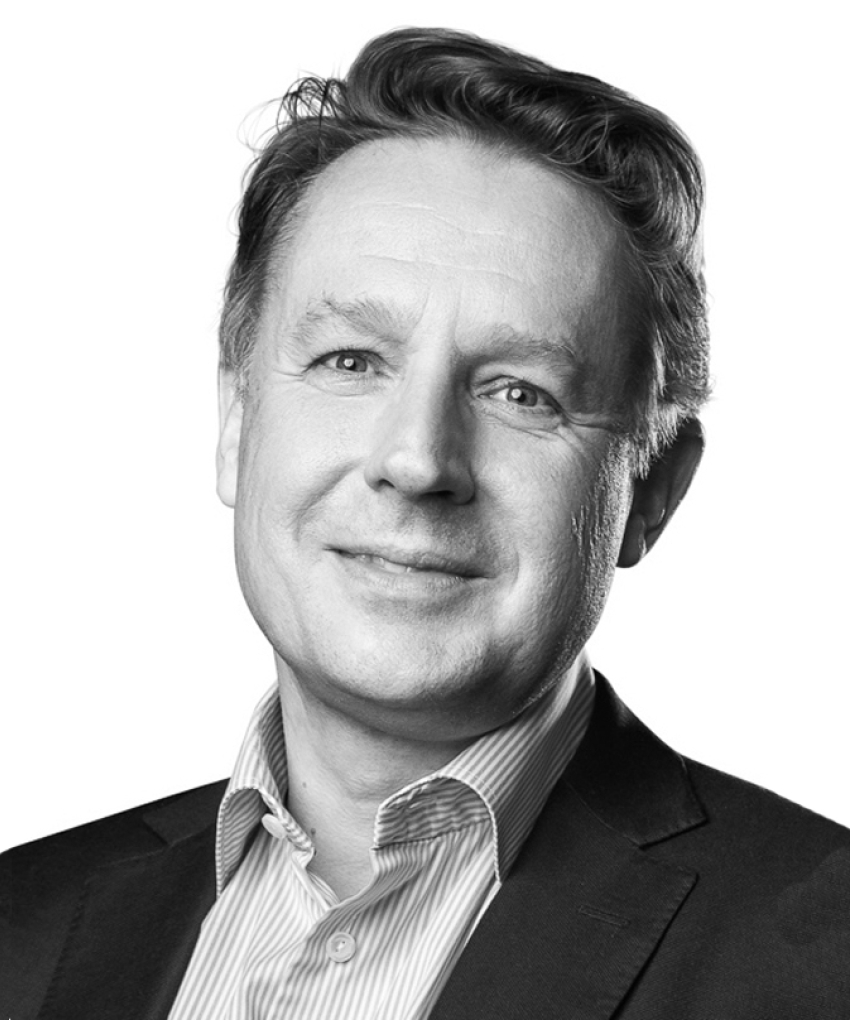 "VaultSpeed is at the forefront and will use the proceeds to maintain its competitive advantage. We have only just begun to tap into the vast potential of automation in the cloud data warehouse and lakehouse market. We are, for example, exploring how AI and abstraction can further revolutionize automation and target data model delivery." stated Dirk Vermeiren, CTO and Co-Founder of VaultSpeed.
Roald Borré, Group Manager Equity Investments at PMV: "Automation of data-migration towards cloud environments is a key catalyst towards digitalization of companies. PMV is thrilled to support VaultSpeed in its rapid growth towards a leadership role in the data space. Combining the talents of the team and extra financial means, is a perfect recipe to further success."
Ben Kolada and Eddie Harding at ICON Corporate Finance, who advised on the transaction, added: "We're immensely proud to have advised Piet and the VaultSpeed team on this transformational funding round. The high-speed expansion VaultSpeed is experiencing is proof that the advanced automation capabilities of VaultSpeed's data transformation platform are just what the market is asking for. Furthermore, Octopus Ventures' deep sector experience and extensive international network makes them the perfect investor to partner with VaultSpeed for the company's next growth stage."
ABOUT VAULTSPEED
VaultSpeed is the Automated Data Transformation solution of choice for leading companies.  By combining automation templates, a data modeling GUI and a metadata repository in one platform, VaultSpeed helps businesses improve delivery and maintenance of their cloud data warehouse or lakehouse. With offices in London, Seattle, Leuven and Vilnius, VaultSpeed works with the likes of HDI, Olympus, Eurocontrol or Bleckmann. www.vaultspeed.com
ABOUT OCTOPUS VENTURES
Octopus Ventures is one of the largest and most active venture capital investors in the UK and Europe, investing in and supporting the people, ideas, and industries that are changing the world. It has built expertise across seven sectors: B2B software, climate tech, consumer tech, deep tech, fintech, biotech and health, and has backed more than 180 businesses across the UK and Europe, including successes like Zoopla, WaveOptics, and Depop. Octopus Ventures invests in people and teams from as early as ideas on a page all the way through to the later stages of growth, providing capital, expertise, and partnership. Octopus Ventures manages £1.9 bn for retail and institutional investors and invests £200m yearly. It is part of Octopus Investments, an investment company investing in the people, ideas and industries that will change the world. Hear from Octopus Ventures experts at www.octopusventures.com
ABOUT FORTINO CAPITAL
Fortino Capital is a European investment company with a focus on high-growth B2B software solutions managing two private equity growth funds and two venture capital funds. With offices in Belgium, the Netherlands and Germany, Fortino backs exceptional and ambitious entrepreneurs in Europe. Fortino's Venture Capital portfolio includes Vertuoza (BE), TechWolf (BE), Timeseer.ai (BE), Zaion (FR), Salonkee (LUX), Sides (DE), D2X (NL), Peers (DE) and Kosli (NO) among others. Fortino Capital's private equity growth portfolio includes VanRoey (BE), BizzMine (BE) MobileXpense (BE), Efficy CRM (BE), Tenzinger (NL), SpeakUp (NL), Cenosco (NL), Maxxton (NL), Stardekk (BE) and Bonitasoft (FR).
ABOUT PMV
As an investment company, PMV is building a sustainable Flemish economy, the engine of our prosperity and well-being. We partner with ambitious companies and projects that focus on social impact and financial return. PMV finances promising companies from the very start, through growth and internationalization. PMV offers tailored financial solutions to all entrepreneurs with a good business plan and a strong management team. It does so with capital, loans and guarantees. It also realizes, with and for the government, and other partners, projects that are important for prosperity and well-being in Flanders. PMV has a portfolio with 1.7 billion euros under management. Visit PMV's website for more information (https://www.pmv.eu/en/).
ABOUT BNP PARIBAS FORTIS PRIVATE EQUITY
BNP Paribas Fortis Private Equity is the risk capital company of BNP Paribas Fortis. It has been operating in the private equity market in Belgium since the 1980s. BNP Paribas Fortis Private Equity currently acquires minority stakes and provides mezzanine financing to high-performance medium-sized companies. BNP Paribas Fortis Private Equity also invests in specialized venture capital and private equity funds in the Belgian market. Direct holdings of BNP Paribas Fortis Private Equity include Studio 100, Konings, eTheRNA, Hannecard, Quality Assistance, and PointChaud.
ABOUT CRONOS GROUP
At the Cronos Group, we unite entrepreneurship with a passion for innovation. Our technological expertise is harnessed to not only create opportunities but also foster growth and bring visionary ideas to life. We actively invest in startups, incubate promising concepts, and provide the resources, mentorship, and know-how needed for their success. With the spirit of entrepreneurship embedded in our DNA, we aim to create a future where innovation and human progress go hand in hand.  For more information, please visit https://cronos-groep.be/
ABOUT ICON CORPORATE FINANCE
With offices in London, Bristol and San Francisco, ICON specialises in M&A and fundraising internationally, working closely with the global M&A, Venture Capital, Private Equity and CVC communities.  Among its many deals, ICON has advised on exits to the like of Accenture, Crayon, Aptean, IQVIA, Aviva, NTT, Syniti, Telstra, and completed fundraising with JP Morgan, Synova, BGF, YFM, Mobeus and Moodys. Sector expertise includes AI & DataTech , FinTech, Cyber, HealthTech, Digital Media, EnablingTech, Enterprise Software and Managed Services. 
Related portfolio companies